PowerSonic™ Cylinder Plating Equipment
The Ultimate in Cylinder Plating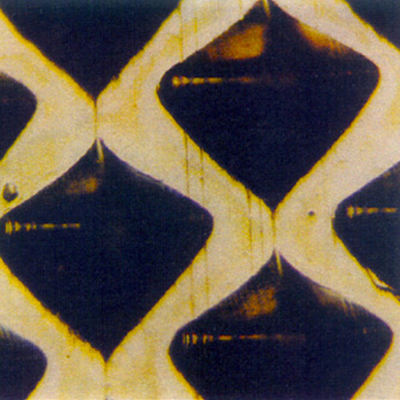 US Patents 5,925,231; 6,197,169; 6,231,728 - other patents applied for, European patent applied for.
Over the years, Chema Technology, Inc. has been involved in research and development to improve gravure cylinder plating and finishing. Using existing production tanks, Chema conducted ultrasonic testing which resulted in a breakthrough in 1997.
Ultrasound speeds up the electromechanical separating process of plating by causing hydrogen bubbles to collapse, cleaning the solution, and making all contaminants pass through the filter and not onto the cylinder. More importantly, this results in a more even grain structure across the cylinder than is possible with conventional plating methods.
The significance for the printing process? Chrome flaking is reduced. The smoother surface allows the pressure of the doctor blades to be reduced. The harder chrome and smooth surface without hydrogen buildup allow increased longevity of the cylinder in the press. Also, a better ink release with a smoother surface inside the cell will result in a higher quality print.
The end result of plating with PowerSonic™ is a speeding up of the conventional process, more consistency in the plating process, and simplification of the plating procedure.
The Advantages of Copper
Consistent grain structure
A cleaner solution
The Advantages with PowerSonic

™

Copper
Long diamond life
Smoother chrome quality
Reduced polishing time, if any
Improved ductility
The Advantages of Chrome
Harder smoother chrome
Extended chrome life
Good coverage on cell edges
Few nodules